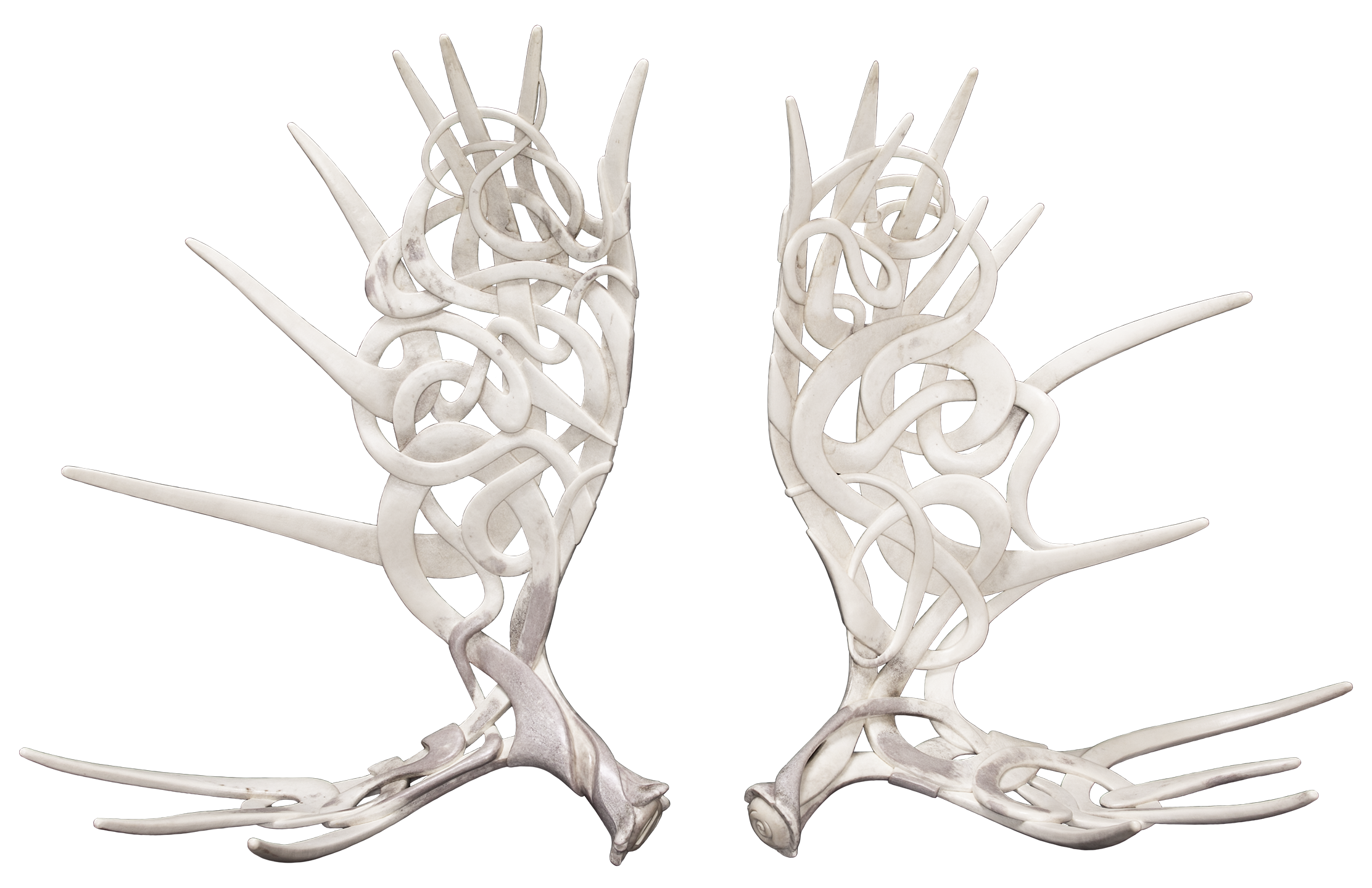 Sculpture:
Borealis And Oreithyia
Moose Antlers, 52x30x18in, 2015, CND$ 80,000.00
The carved curves and swirls which flow between these mated antlers represent the phenomenal Yukon skies filled with the Aurora Borealis. I have many fond memories of laying on the ground gazing up at the multicoloured vortexes swirl, wrap, curl and whip across the night sky, periodically extending fingers of light straight down towards me, so close I imagined that by reaching up I could touch them with my own. The angled elements speak of powerful wind and mountainous height, while a smaller angled arrow on the left burr could be an abstract compass needle, pointing north. Borealis (or Boreas) is the 'purple winged god of the north wind' who took for his bride Oreithyia (pron. O-ree-thee-ah), whose name means 'mountain gale'.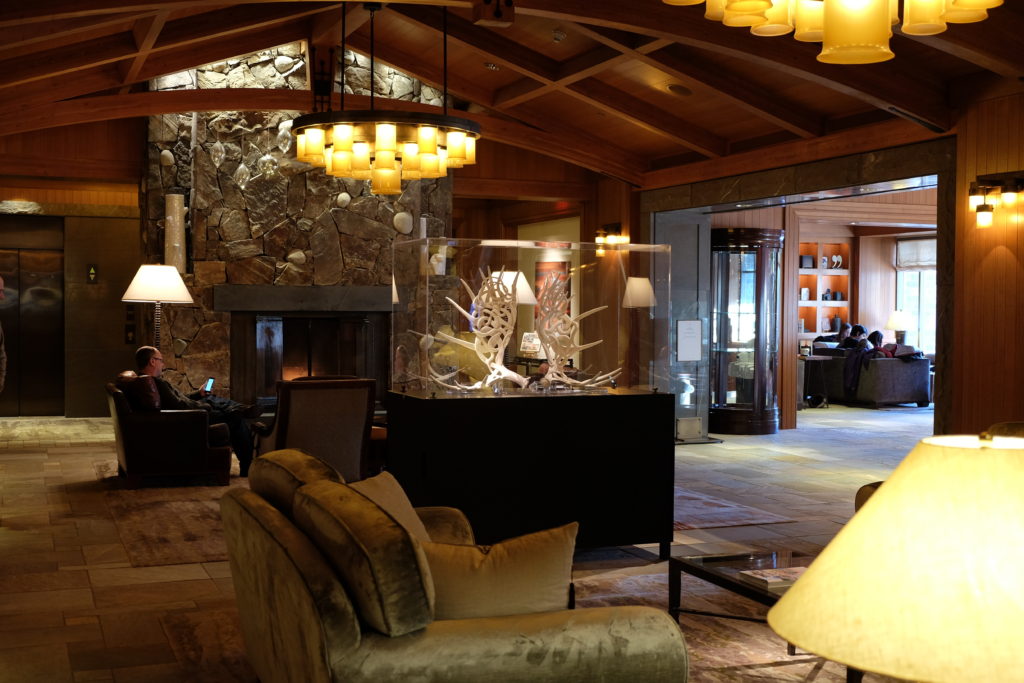 The antlers rest freely on a clear acrylic base, allowing for complete flexibility when installing the sculpture in a permanent setting. The sculpture can be viewed in the lobby of the Westin Resort and Spa, Whistler, Canada.
To purchase Borealis and Oreithyia, please contact:
Fathom Stone Gallery
Westin Resort and Spa – The Shops at Westin, Level 1
Phone: 1-503-369-8012
Email: whistler@fathomstone.com